Facebook Marketing Approach
Bling! You Have a Message.
Facebook Messenger connects Facebook users directly with your business, on their terms. Messenger makes communication instant, simple, thoughtful and to-the-point. Keep conversations contained where users prefer to converse, outside of their email inbox. Whether they're desktop or mobile and on-the-go, Messenger is with today's Facebook hyper-user.
A recent survey by Nielsen showed that 53% of people say they're more likely to shop with a business they can message directly.1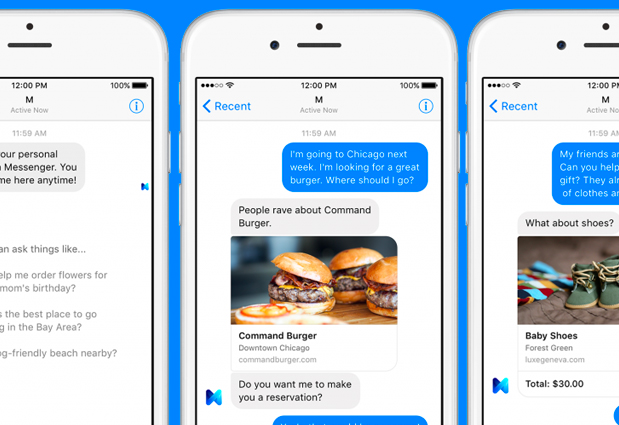 Now
While some have become numb to phone calls and emails, Messenger is the siren that lures users into their device. Instant. Urgent. Personal. Bye-bye, "You've Got Mail!" and "Hello, let's talk."
Emotive
More than words. Pictures, video & emojis mimic the personalization of texting in Messenger.
Convergent
A place for activities, Messenger coordinates people's lives. Customers track their order status, purchase goods, find their next destination and get recommendations. It's all housed here. Will you be there?
1"Facebook Messaging Survey" by Nielsen (Facebook-commissioned study of 12,500 people ages 18+ who used a mobile messaging app in the past 30 days in AE, AU, BR, FR, ID, IN, JP, KR, MX, TH, TW, UK, US and VN), Mar 2016. The study included 1,000 respondents per market except for AE, TW, VN, where the sample size was 500.
2Facebook data, Apr 2017