We're an ROI-centric
AGENCY built on CREATIVE
energy, insatiable CURIOSITY
& disruptive STRATEGY.
Some of the clients we've served, big and small.
What Our Clients Have to Say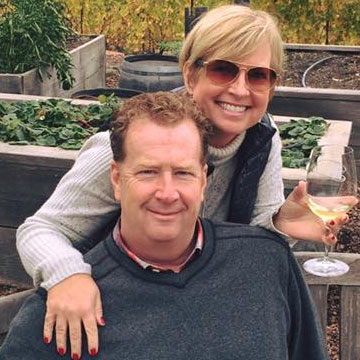 "Team Seychelle is a lead generation machine, and the high octane gas that fuels our business."
"Honestly, these look great, well done! Impressively quick turn-around time, and for the budget, impressively well done videos."
"Jasper Contractors has not advertised and converted roof installations via social media channels before and was excited through our first-ever marketing effort in the new territory of Naples / Ft. Myers area to obtain 3 roof installations through Facebook & Instagram, proving that Facebook & IG are new channels for marketing and sales and new market penetration. [Read More...]
Seychelle Media has helped Jasper increase brand recognition and improve our visibility by presenting our voice creatively while using big data and targeted audiences. Seychelle has provided us compelling content that has added value for our target market, driving new leads and importantly, conversions. Having access to large data makes social media marketing critical for us as a brand in order to increase sales. We are looking forward to continuing our partnership with Seychelle Media as our company continues to grow." [...Read Less]
"The Seychelle folks are great. They're on top of the details, they love what they do and they're darn good at it. Since working with them, we're on budget, our VPG's and tours are up. I've even referred their program to some of my network. We couldn't ask for better partners."
"We have worked with Seychelle Media since 2017 and have continuously expanded budget into two of our top destinations. Their program has proven to be very stable and highly scalable to meet the volume needs of our call centers. They collaborate with us from strategic direction to thoughtful and innovative creative design. Their team is always on top of what's next on Facebook and Instagram advertising."
"We're excited with the results so far since we've started working with Seychelle Media. In just a few short weeks, we've expanded campaigns into four of our call center vendors. The CPL's are great and we're seeing promising results on the floor. The team at Seychelle have also been very responsive, helpful and accommodating, it has been a pleasure to team up with them. We look forward to continued success."
"CPL's for higher education leads are a Fraction of CPL's for Google Ad Words, about ¼ of the cost. I think Facebook advertising has given STC a significant opportunity to reach its target audience through another channel."
"We've had a good contact ratio, amount of leads, and most importantly these clients are more aware of this kind of promotions. Keep 'em coming!"
"Seychelle Media said that their lead generation would help take my business to the next level - and it definitely did! By using their digital advertising for my business, I've had a record year and have been the busiest I've been in several years."
Our Team


LEAD GENERATION DRIVEN BY DATA
Utilizing our relationship with Oracle, Acxiom, Datalogix, Personicx, TransUnion, ComScore, IHS Markit and other big dogs of big data, we'll maximize your Facebook advertising, targeting your message to your market based on 35 MILLION data sets. FICO scores, ages, interests, recent web behavior, transactional credit card history… it's all available for us to use in building your strategic Facebook ad campaigns.
Get Details
A Partial List of Our Big Data Targeting Partners